Digital Asset Management (DAM)
Create high-quality multimedia content
Rich multimedia content extends dwell time, increases conversion rate on the e-commerce websites and drives shopping motivations in traditional store.
Managing your digital assets centrally within a DAM solution allows you to achieve a perfect consistency between your product information and multimedia content.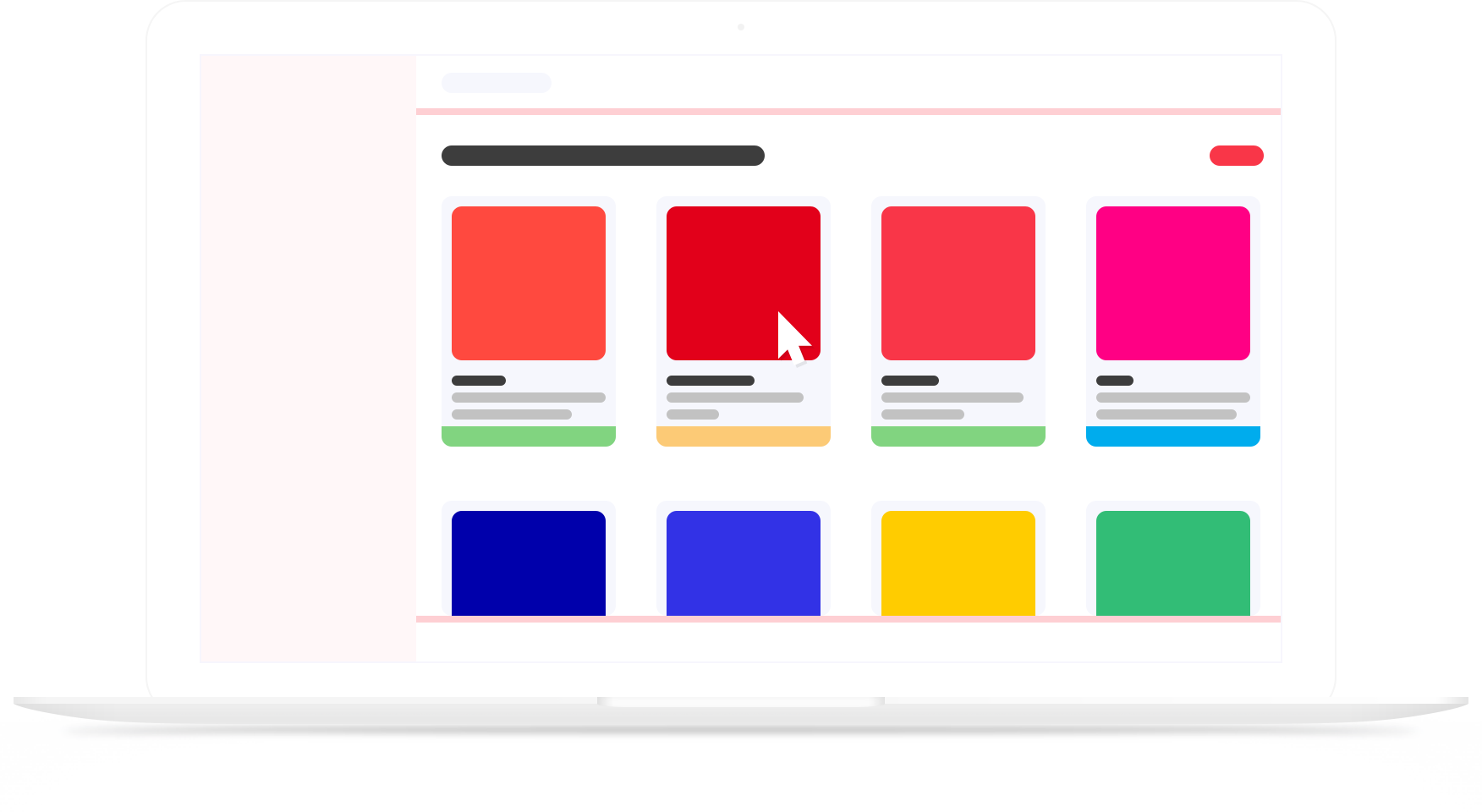 All digital assets at your fingertips
This is how our DAM solution can empower your multichannel marketing.
Your digital assets under a perfect control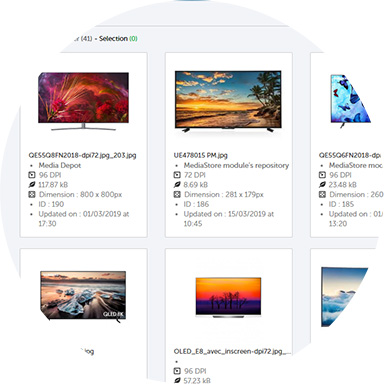 Reduce your digital clutter
All digital assets are collected, centralized and consolidated within a unique media repository. Users are able to create, add, search, use the assets and adapt them to different publication (catalogues, flyers, brochures, web pages, etc.) without changing the original file (versioning).
Keep control on the published content
Through historization and versioning, users can see the context where the image was used, but also schedule publish/unpublish actions to prevent companies from a non-compliant use of licensed assets.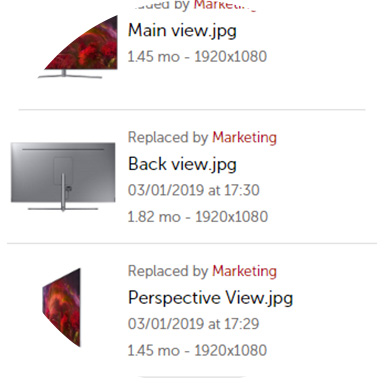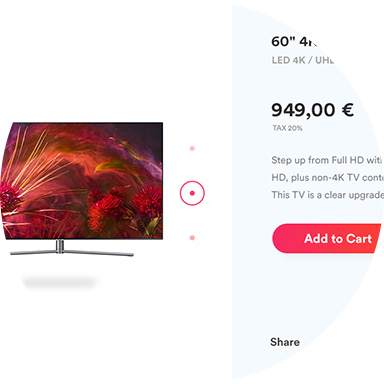 Excellent product experience
The use of rich multimedia content (images, videos, sounds) is one of the essential factors for a successful customer experience.
5 reasons to use a DAM solution
62 hours per year! This is the average time spent by communication managers looking for brand assets (logos, banners, corporate wallpapers, presentations, files, etc.). Nothing but this reason is sufficient enough to centrally manage your digital assets by adding up a DAM solution to your daily used tools. Discover 5 more reasons in this ebook !
Download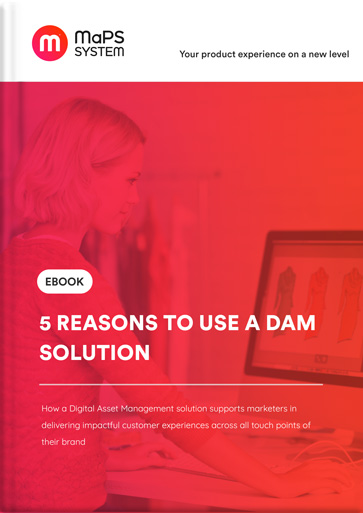 Check out our complete offer
Master Data Management Your suppliers, distributors, points of sale, customer reviews within a unique platform. Manage your master data centrally to easily access, collaborate and leverage it.
Product Information Management A unique and reliable product repository to better organize, enrich, reuse and adapt your product information to different publishing channels.
Multilingual and Multichannel Simplify the publication of your content and adapt it to the specificities of each distribution channel (country, season, language, audience)