Table of Contents:
PIM : Definition

PIM is an acronym which stands for Product Information Management.

A PIM solution is a type of software that manages all the data relating to the promotion and sale of products (description, size, dimension, color, material, etc.). Usually, this data comes from different sources and databases (ERP, CRM, etc.). A PIM collects and centralizes them in order to obtain a single version of the data, which is then available for internal or external use. (suppliers, graphic designers, translators, etc.).
Why do you need a PIM solution?

Let's take an easy example: You have to describe a pair of shoes. How many product information have you to think of? Model, color, sizes, material, properties, brand, maintenance advice … and the list is not exhaustive.
Now think that you are the manager of an online store and your product offering includes thousands of these pairs of shoes. This also means thousands of product information to manage.
At first glance, organizing this data in Excel files seems like the only way to manage this information flow. Certainly, it resolves some issues, but creates many others. Indeed, handling a spreadshit of thousands of lines is neither ergonomic, secure or favorable for an effective team collaboration.
Also, when you are going to expand your product range, you will create more sales channels to answer customer's need and that mean even more product information and context to manage.
It then becomes harder to centralize and structure this mass of information within a single source of truth, to facilitate updating, harmonization and distribution of your product information. This is the main purpose of a PIM solution.
In short:

You need a PIM solution, if you are struggling with a multitude of:

products and offers
diversified and voluminous product information
data sources

broadcast channels

publication contexts (e.g. seasons)

internal and external collaborators
How does a PIM work?
PIM solution centralizes product information from different sources and systems (ERP, EXCEL files, etc.). They are organized in a uniform data model.

This unique repository of product data is secure and accessible internally and externally. Teams from external providers and suppliers can access it based on predefined access rights. So everyone works with the same version of information, also collaboration becomes smoother thanks to automated workflows.
With a PIM solution it becomes easier to manage the content produced for different channels (web, mobile, print, point of sale, etc.), as they are fed from a single source of truth. (read our ebook on this subject)
In short:
A PIM solution allows you to:

centralize product information within a source of truth.

teamwork around the same version of information.

simplify the exchange of product data with suppliers, distributors, etc.

adapt the product content to your different distribution channels.

monitor and improve quality of the product information published.
What are the benefits of a PIM solution?
A PIM solution is intended for the management of so-called "cold" data, which is not likely to be frequently modified or consulted.
Here are some examples of data, which is perfectly within the scope of the PIM:
identification attributes(internal reference, EAN, SKU, etc.).

product attributes(color, material, dimensions, properties, etc.).


marketing attributes(hook, product advantage, etc.).

Logistics attributes(gross weight, net weight, height, width, etc.).
Why do your team need a PIM?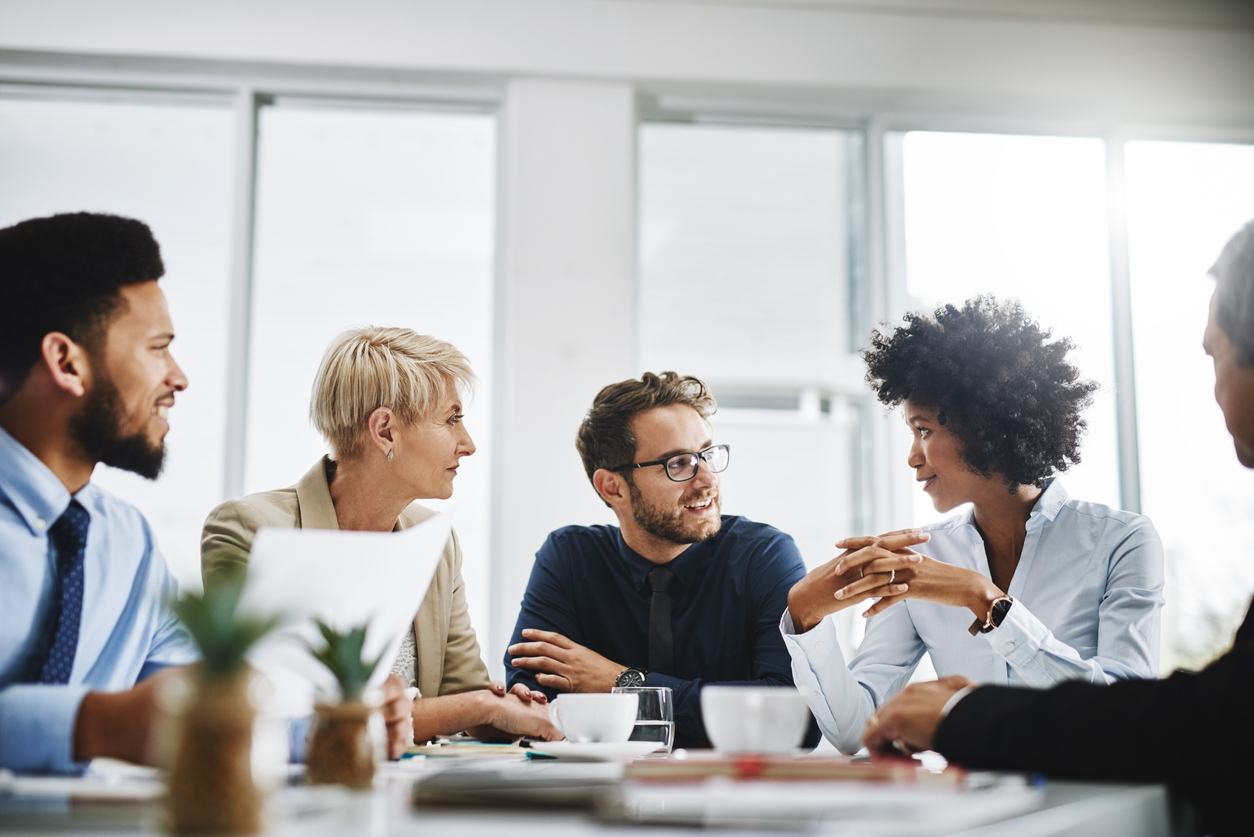 The organization of teamwork between a PIM solution and Excel filse is really different. With the PIM users are focused around a unique product data source from which they create new product references and offers, enrich product sheets, translate, check sheets completion, add some medias or publish a product catalog update on a sale channel. Also, for your team using a PIM mean the end of the struggle with plenty of folders and email full of complex Excel files.
The integration of a PIM solution facilitates the daily work of the various profession, but also helps them to manage business objectives:

E-commerce Manager: quality of product data is a key point for him, because it has directly an impact on sales. Plus, an e-commerce manager must constantly improve merchandising and referencing of the e-commerce website to improve the customer experience.
IT manager : he needs to have consistent and structured data and ensure their secure communication and externally.
Marketing manager: he need to quickly contextualize product information according to seasons, countries and languages, in order to create an exceptional 360 ° product experience.
Communication manager : communication teams are often in charge of product catalog production and seek to reduce cost and time of production.
Digital Manager : in charge of facilitating the data management, their support and ensuring data quality monitoring.
Buyer: have to facilitate the suppliers on-boarding, and ensuring the integrity and consistency of the product offer.
What are the main benefits of a PIM?
How a PIM solution improve your data organization?
a product data centralized within a unique repository, usable internally and externally

product information (prices, promotions, descriptions, user manuals, etc.) can be quickly modified and contextualized by distribution channel, country and language

internal and external processes are simplified and streamlined thanks to workflows

Nota bene :

A PIM solution helps you to take the control of your product data. So, you will be able to measure completion and quality rate by product families, categories, and by user groups. Also, you can set up automatic or semi-automatic validation processes, as well as be alerted in the event of errors and anomalies (e.g. non-compliant format, missing data, etc.).
PIM: Return on investment?
It's always difficult to calculate an average ROI for a PIM solution, as the results of each project is variable from a company to another.Indeed, to calculate the ROI of a PIM solution many parameters must be taken into account:
size and specificities of the product range (lots, assortments, packages, etc.)

complexity and volume of product data to manage


number of channels, languages ​​and users

use that the teams make of the tool and the scope of the project
data governance setting up
Nevertheless, it's possible to measure the contributions of a PIM software by following certain key performance indicators:
required time to create a product sheet. Composing a product sheet requires many actions, often manual (search, copy / paste, verify, etc.). A PIM solution automates a large number of tedious tasks, avoids back-and-forths by email, which significantly reduces the time to integrate new product.
time-to-market. With a single product repository, teams spend less time onboarding, completing, and publishing new products
quality of product information. Product information management solution allows you to have fewer errors through task automation, and achieve seamless consistency between information and digital assets.

This is a key performance indicator for e-commerce, where poor product data quality has a direct impact on product sales and returns.
Other indicators are more difficult to quantify, but they are just as important: team collaboration and efficiency, as well as a unique and consistent brand identity across all touchpoints.
PIM: True or False?
PIM = ERP
False. These softwares have totally different objectives and uses. Main purpose of an ERP solution is the management of operational data, such as orders and stocks for example. PIM solution, are used to manages so-called "cold" product data, which doesn't need to be modified frequently (eg product characteristics). Since the data types of these two tools are different, so are the standard features. For example, ERP solutions do not contain the tools to manage the images associated with the products.
An E-commerce CMS can substitute a PIM
False. An e-commerce CMS like Magento, Shopify, Prestashop etc. will not be able to substitute a product database. Using it as a single source of truth for your product information is not recommended for at least two reasons: Firstly, when you work in real time on your data directly from the back office,your site's performance may decrease.
Secondly, this operating mode is not efficient for an omnichannel strategy. Indeed, feeding multiple sites or marketplaces without centralized data management is to make corrections, modifications and updates several times, by hand, for each channel separately, while they all display the same data.
PIM = product data governance

False. Data governance isn't just about installing an app. Indeed, digital tools are only the means to improve and enforce the rules for the creation, exchange and distribution of product data defined by the company.
This is why, before integrating a PIM solution it's necessary to pass throught an important upstream work. What type of data will be managed in the PIM? How will they be organized? Which user groups will be authorized to access it? Who can modify, enter and validate the data? What criteria will be required for the data completion and quality? Clear answers to all these questions is the foundation of a real governance of product data, which will then be implemented with a PIM solution.
How to successfully integrate a PIM?
If you need more details on this topic, read our blog post with tips for a successful PIM project integration. Here is a summary, to give you a taste:
1) Prepare your PIM project upstream

As seen above, success of a project like this depends above all on thinking about how data is created, maintained and diffused internally and externally. It's also important to take the time to clarify objectives that the company pursues with the integration of a PIM solution.
2) Be patient in the setting up

Between the selection of a software editor and your project kick-off, the PIM integration includes very important phases, such as workshops, data on-boarding, training and support for your team. If you don't skip any steps and follow each milestone of your project with care, success will await you. A fine integrated PIM and adopted by the whole company becomes an important engine of growth.

3) Choose a PIM project manager

Since it's not just about an IT project, but also product data governance, the right person for the job is someone with a holistic view of all of the company's resources and processes.
She should have in-depth knowledge of all departments dealing with relevant key information, from your product description to your omnichannel strategy, including all of the information disseminated across your multiple channels.
4) Carefully select your data

Data governance subject comes up once again, you have certainly understood its importance! Indeed, it remains the common thread of the global reflection around the PIM. This avoid you of turning youryour PIM into a "dump" for al your data, first you must decide up front what data should be there. Here the goal is to create structured, clean and organized product information without duplication and inconsistency.

5) Product data quality is essential

The subject of data governance comes up once again, you have certainly understood its importance! Indeed, it remains the common thread of the global reflection around the PIM. So that your PIM does not turn into a "dump" for all your data, decide up front what data should be there. The goal is to create structured, clean and organized product information without duplication and inconsistency.
6) Define and set up individual workflows

Once you have successfully organized your product information in the PIM, it is important to identify which work processes can be automated.
The process of enriching, maintaining or updating your data can be rather time-and human resources consuming. When implementing a workflow with clearly defined processes, you can control and navigate users on how to fulfill the task in a time-efficient manner.