We saw in a previous article that the web-to-store concept creates higher revenue opportunities as well as a new relationship between customers & brands. Retailers are highly encouraged to include web-to-store into their Multichannel Marketing strategy, but how exactly?
Here are a couple of ideas that could be efficiently implemented (whether one by one or all at the same time) for any retailer in lack of inspiration and wanting to surf the web-to-store wave.
More and more companies offer their customers the possibility to collect the product they bought online in the store. This delivery option can only be truly effective if retailers also provide customers with customized services in order to facilitate / accelerate the product collection i.e. dedicated cashier(s) / staff, prepared & easily reached products.
Some pilot stores from the fashion industry go one step further into the click-and-collect as they offer customers the possibility to simply book a product online (e-booking) and try it later in shop, without any purchase obligation.
While store locators are only listing the points of sale that are nearby, product geolocalisation gives precise information to the potential customeron how to find a product: it lists the shops nearby that are actually selling the desired product.
With such a feature, the customer has access to a the global stock of a brand throughout all points of sale. If there is any availability, no matter the location, the customer can order it and get delivered directly at home or in a shop. A stock locator enables retailers to put an available product to disposal anywhere in the country (if not world). This can be applied online as well as in brick-and-mortar shops.
More and more retailers offer the possibility to book appointment online. This strategy is particularly profitable to local businesses (hair dresser, garage, etc.), luxury brands and service companies, as the role of human dimension is very important in the customer's purchasing act.
All promotional offers that enables to stimulate customer's visit to the shop are to be considered: vouchers, private sale, etc. (This is the part of the article you realize you are actually already surfing the web-to-store, isn't it?)
Digitalization of the points of sale:
More and more connected devices are supporting or completing in-shop sales and can drive customer's engagement: tablet laptops, touch screens, terminals.
MacDo and Kinépolis went for this digistore strategy and equipped their restaurants / theaters with touch terminal where customers can order and pay from, and avoiding them the issue of endless queuing.
Other retailers take the opportunity offered by this new technologies to deliver a personalized shopping experience to the customer: product customization (i.e. a car, a wardrobe), virtual try-outs (ex: clothing, glasses), etc.
Considerably improving the brand experience while increasing revenue: it seems there is no reason to deny web-to-store a place in your Marketing strategy, plus it can be based on a quite simple idea, that maybe makes the whole difference between a customer and a potential customer.
Nevertheless, as for any project, as a lot of features exist, a web-store project need to be carefully chosen (depending on the business and its goals) and thoroughly prepared, so that the entire organization works in synch towards the same goal, whether in the IT or Marketing department or in Supply Chain Management.
Interested in knowing more about Multichannel Marketing in the Retail industry? download our EBook: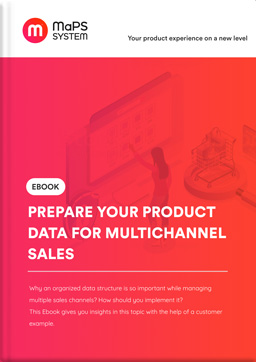 *BVA / Mappy 'Baromètre' – october  2015